Choosing to shop cruelty-free is a great way to take a stand against experimentation on animals. Finding cruelty-free products has never been easier. Many supermarkets and drugstores carry great name-brand options, in addition to entirely cruelty-free generic lines at stores like Safeway, Rite Aid, and CVS. Major discount stores continue to expand their selection of cruelty-free cosmetics, personal care, and cleaning products. For more variety try local co-ops and natural foods stores like Whole Foods, and Trader Joe's.
Many cruelty-free brands have grown to become trusted household names. Popular brands like Seventh Generation or Method cleaning products, John Paul Mitchell hair care products and Lush cosmetics are widely available cruelty-free options. Other favorites include Alba Botanica, Kiss My Face, Wet n Wild and Jason. Popular cosmetics store chains, like Ulta and Sephora, also carry many options. Just search the word "cruelty-free" on their websites and 100 products will pop-up. If you can't find these stores in your area, or if you just want to stay in your pajamas, cruelty-free products can be ordered online through websites such as veganessentials.com and amazon.com.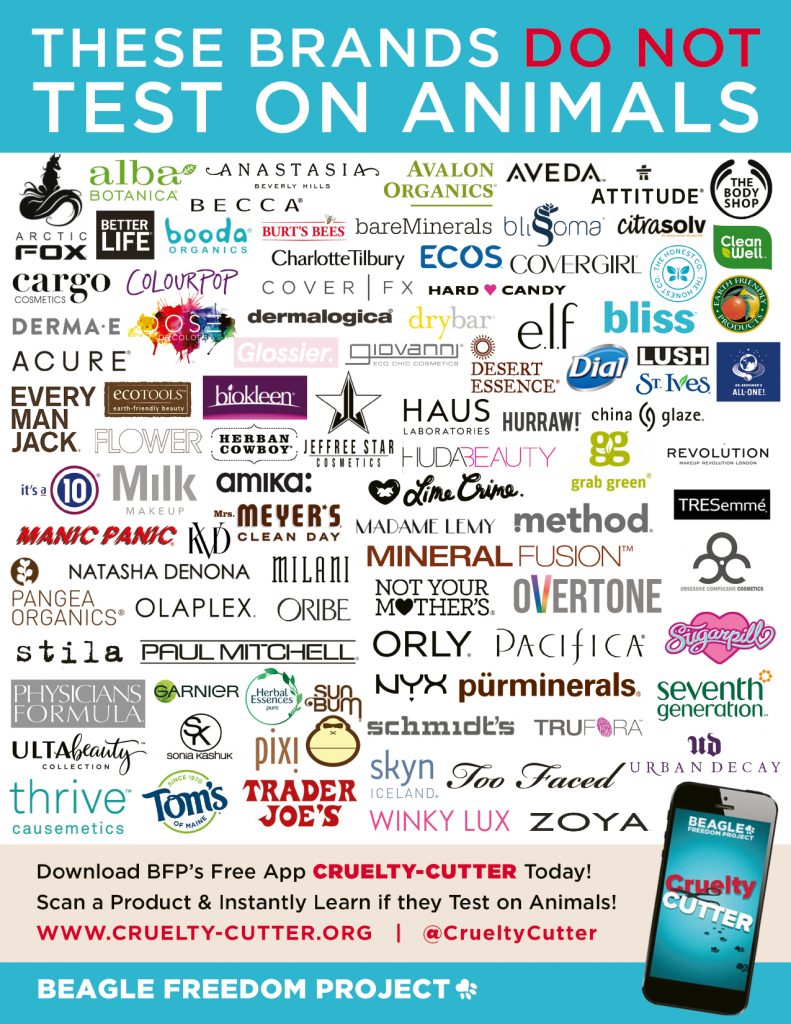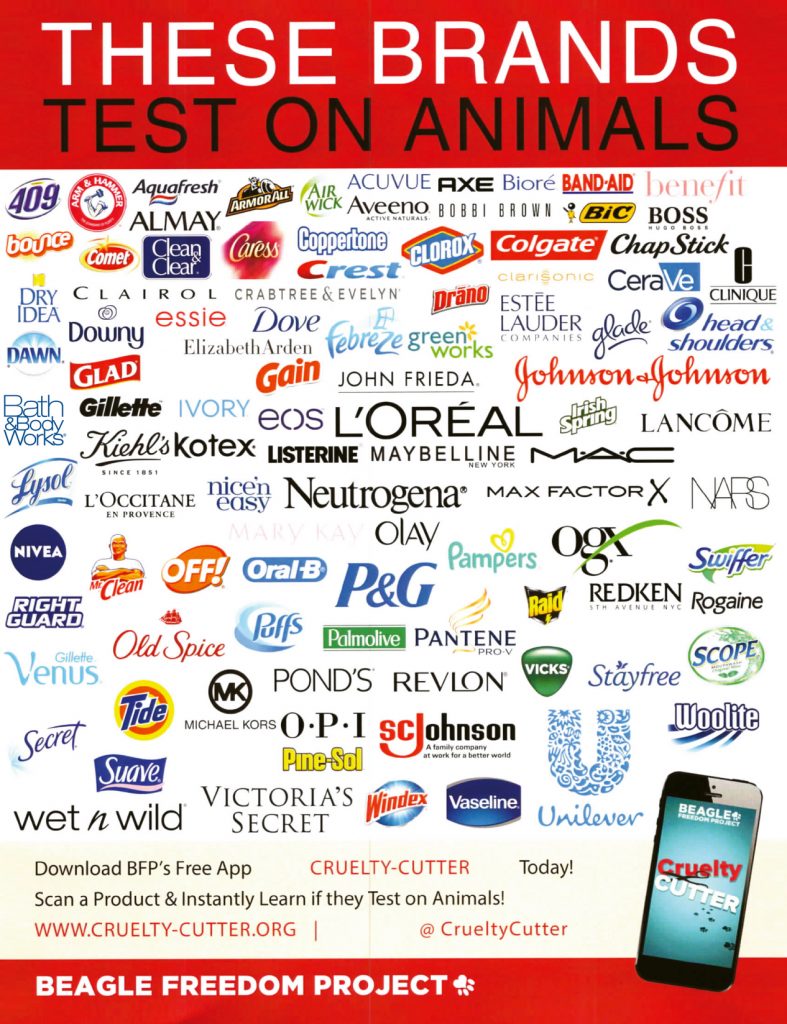 For more information on shopping cruelty-free and how to find companies that don't test on animals, you can download our new smart-phone app: Cruelty-Cutter.
There is no excuse for animals to continue suffering in laboratories when there are great alternatives that can meet our needs for scientific progress and consumer safety. Read more about animal testing >>